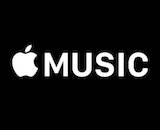 Jimmy Iovine may be departing Apple this year. Sources told Billboard that the long-time music executive plans to leave in August 2018 when his shares in the tech company have fully vested. Apple has declined to comment on the rumors.
Iovine joined Apple in 2014 with the business' acquisition of Beats, which he co-founded with Dr. Dre. Before launching the music service and electronics company, Iovine worked as a music industry executive, including as CEO of Interscope.
His departure would likely mean a big change for Apple's relationships with artists. Iovine had the connections and the clout to help secure performers' support of the Apple Music platform. He has been valuable in getting partnerships and exclusives for the streaming service. It's unclear who might be the new music industry face for Apple if Iovine does depart later this year.