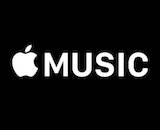 Jimmy Iovine has denied the rumor that he would leave Apple in August. Speculation emerged last week that the decorated music exec would split with Apple later this year after his shares in the tech company fully vested. Iovine has now told Variety that he's with the company for the long haul.
"I am almost 65, have been with Apple for four years and in 2 1/2 years the [Apple Music] service has gotten to well over 30 million subscribers and Beats has continued its successful run," he said to Variety. "But there's still a lot more we'd like to do. I am committed to doing whatever Eddy [Cue], Tim [Cook] and Apple need me to do, to help wherever and however I can, to take this all the way. I am in the band."
He also confirmed his plans to stay during a promotional appearance for The Defiant Ones, a documentary about his founding of Beats Electronics with Dr. Dre. "My contract is up in August, but the funny thing is, I don't have a contract," he said. "I have a deal, and certain things happen along that deal. The bottom line is I'm loyal to the guys at Apple. I love Apple, and I really love musicians."
Iovine said he sees more potential in streaming music to grow to scale and become even more appealing for the industry.