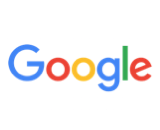 Google has been using this week's CES show in Las Vegas to continue making inroads into the voice control space. The company announced the launch of four new smart displays, which are touchscreen devices enabled with Google Assistant. The product segment is currently being positioned for use in the kitchen. Lenovo, Sony, LG, and JBL are the manufacturers for these smart displays.
The important detail in this news is that Google Assistant's addition of a video screen option brings it into another place of direct rivalry with Amazon. The Echo Show, unveiled in May, was Amazon's first foray into that space with its Alexa voice control technology.
The Lenovo Smart Display has options for an 8-inch display for $200 or a 10-inch display for $250. Both models are slated to become available in the summer. Link View from JBL has an 8-inch display and is also scheduled for a summer launch in the U.S. No pricing has been shared yet. No additional details were shared at the event about the smart displays from Sony and LG.