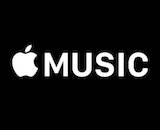 Apple Music has surpassed 30 million subscribers. That's the top-line takeaway from Billboard's recent conversation with the streaming service's leadership. Jimmy Iovine, Zane Lowe, and Larry Jackson sat down with the publication to talk about their strategy for attracting even more paying listeners and expanding into all sorts of new exclusive content.
"We're experimenting. This is a new business," Iovine said. "We've loaded as many creative people as we can into one place. What will happen, in my experience, is something really cool."
Lowe also highlighted how creating narratives and stories around artists is critical to his approach of converting listeners into fans. "We want to create something that drives the fan experience," he said, detailing the conversations different performers and celebrities have on the Beats One radio station.
Iovine thinks highly of Apple's role in driving the recent successes for streaming revenue, but he did point to some issues he wants to resolve. One is that charts count a free stream as equal to a paid stream. "That's disincentivizing for the musician," Iovine said. "Musicians still believe that their money isn't in recorded music. That's not good."