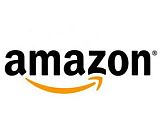 The primary focus of Amazon's big event in Seattle yesterday may have been on the new home technology, but the company is also ready to get Alexa behind the wheel. Amazon announced that its Alexa voice control systems will be integrated into BMWs and select models of the Mini. The integration will roll out in the mid-2017 Mini models in the U.S., UK, and Germany, and will be in all 2018 model BMW vehicles.
BMW and Amazon had already worked on an Alexa skill for the use in the car, but yesterday's news shows a deeper and more comprehensive application of what voice control can do in a vehicle. Microphones are embedded in the cars, which allows the driver to make regular Alexa queries to hear news, weather, or music, as well as accessing third-party apps.
"It's a complete, comprehensive set of internet capabilities that is available inside your vehicle," a BMW executive said during the Amazon event.
With BMW joining Ford as partners for Amazon, the tech company is making quick progress into the connected car space. Apple and Google have been steadily working on building their relationships in the auto industry for several years, but that lead time doesn't appear to have given either company much of an edge. With Amazon securing two high-profile partners in just one year, the competition for drivers' ears and voice in their cars is going to become all the more heated.