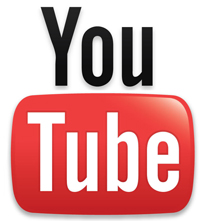 YouTube paid more than $1.8 billion in ad revenue to rightsholders in the music industry from October 2017 to September 2018. According to the How Google Fights Piracy report, that figure brings YouTube's total music industry payments to more than $6 billion in ad revenues. YouTube's Content ID monetization program has funneled more than $3 billion to rightsholders.
The report devotes a lot of digital ink to the video service. Some of it is familiar, such as an explainer on how the Content ID service works. The latest stats from the company are that Content ID handles more than 98% of copyright issues on YouTube and less than 1% of Content ID claims are disputed.
YouTube also reviewed recent moves intended to improve the music experience on its platform for both listeners and performers, such as the launch of its YouTube Music site and the shift to Official Artist Channels.
It also briefly acknowledged the threat of stream-ripping, where people access content legally but create illegal copies of it without permission. Several piracy reports have noted this practice as one of the top threats to the entertainment world. The report notes that stream ripping is not allowed under its terms of service, and the company said it takes steps to disable access by infringing tools or services.
Despite the big figures posted in this report, the question of YouTube's impact on the music industry will likely continue to be a contentious one. Players from the industry have long argued that Content ID doesn't go far enough to prevent infringing content from being uploaded in the first place, and that the burden of taking action falls on rightsholders rather than on YouTube. With Europe's recent adoption of revised copyright laws, these questions about responsibility will almost certainly stay in the crosshairs.