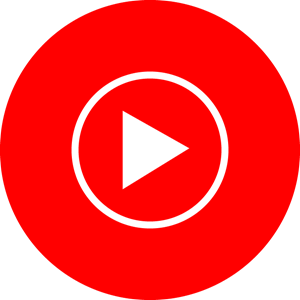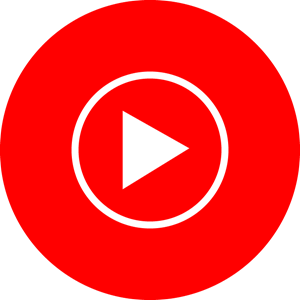 As we noted last week, today is rollout day for a new YouTube Music app, and two new subscription plans for ad-free, downloadable YouTube use. Here are the main points:
YouTube Music (free): a new version of the existing music carve-out, employing new curation and algorithmic recommendations. Meant to bring YouTube's astonishing music catalog into competition with the sharp intelligence layers in competition with Pandora, Spotify, Apple Music, Deezer, and other streaming music services. It seems strange to imagine that other companies are ahead of Google in any type of machine intelligence, but in the specialized realm of on-demand music, it is probably the case. Consider that Pandora started developing its Music Genome technology in 2000.
YouTube Music Premium ($10/month): The new YouTube Music without commercials. Also, downloading videos for offline listening. And, "background play," which means the app keeps playing when you use other apps … a basic phone feature that pretty much all music apps have provided for a decade.
YouTube Red ($12/month): Upgrading the general YouTube ad-free subscription (music plus everything else). At least, the price is upgraded from the original $10/month — the existing price point since launching in October, 2015.
Google Play Music ($10/month): Fully on-demand competitor to Apple Music. Currently included in either of the subscriptions above. Nothing new here, but included in this list to round out all of Google's music/video subscription plans. Trustworthy rumors say Google will wind down Play Music. That would simplify things, but also create a musical ecosystem completely attached to videos. That could be a bandwidth/storage issue for some users, or be simply undesirable for people who just want, you know, music.
Notwithstanding Google's apparent inability to create a simple sub-brand, today's launch in the U.S., Mexico, South Korea, Australia and New Zealand is quite interesting, with a good deal of speculation about how the venture will fare. Fortune harshly titles its prediction, Why YouTube's Attempt at a New Music Service Will Fall Flat, and pins its gloomy forecast on the difficulty of moving free users to paying users. "Free is a trap that is very hard to escape from."
But hasn't Spotify successfully moved its unpaying users to Spotify Premium? (About half of Spotify's 150-million monthly audience is in Premium). Yes, but Spotify always withheld full on-demand control of music in the free service, giving just a little taste of interactivity to whet the user's appetite for more. YouTube is already fully on-demand, with commercials. You can call up any song you want and build playlists. The main withheld features for YouTube Music Premium are downloading videos and removing of commercials. Is that enough? Fortune says no.
Spotify had doubters and haters too in its younger years. (Not entirely free of ill-wishing in some quarters now, too.) Part of YouTube's strategy is probably a long bet on the future. The company must observe higher margin earnings coming into Spotify, which discloses revenue from both sides of its platform — ad-supported and subscription. The entire U.S. recording industry is benefiting from sharp music subscription growth over the last two years. And the labels have been screaming at YouTube to bring more money through its gigantic global on-demand service.
"We're entering the golden era of the music business right now," YouTube Music head Lyor Cohen said during a recent interview with The San Francisco Chronicle. "Every forest has to burn down to get healthy again. It had to happen." He's talking about music industry earnings, swooning in the post-CD era, and now sweeping back upward thanks to streaming, and especially subscription streaming.
"I feel liberated from the CD," Cohen said in that interview. "I'm so happy it's dead." Well okay. Dancing on a 12-year-old grave, what the heck, it's launch day.