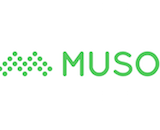 Muso has released its Global Piracy Report for 2017, and it shows a mixed bag for the state of fighting illegal access to music. It was the second-largest piracy segment behind television. Music piracy specifically increased 14.7% from 2016, with 73.9 billion visits worldwide to music piracy websites. The activities trended toward mobile usage, with 87.13% of piracy site visits happening on mobile devices.
Web streaming sites were the most common source of piracy, responsible for 30.5 billion site visits. Web download sites accounted for 21.2 billion. Sites for stream ripping, which has been a top offender in past Muso, IFPI, ad government research, had 15.7 billion visits. Looking just at the last six months of 2017, stream ripping visits declined 33.86% on-year. The shuttering of YouTube.mp3 likely helped with the reduction in stream ripping.
Across all forms of entertainment, the growth of piracy was limited to 1.6%. Overall, there were 300.2 billion visits to piracy sites in 2017. The U.S. had the most visits at 27.9 billion, followed by Russia with 20.6 billion and India with 17 billion.