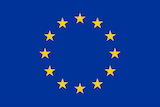 European Parliament has voted to adopt a sweeping copyright reforms, including big changes to enforcing copyright infringements and unlicensed music on digital platforms. Despite efforts to overhaul EU copyright law falling short earlier this year, the governing body voted heavily in favor of the changes this time, 438 to 226. The approved version included some amendments meant to address criticisms that the overhaul could curtail free speech.
Article 13 was one of the most contentious elements of the overhaul, by placing the responsibility on digital platforms to ensure that user-generated content complies with copyright laws and that rightsholders are correctly compensated. The recorded music industry lobbied heavily for this particular change, claiming it would help address the "value gap." YouTube has been the most visible subject of critique in this area, with artists and labels arguing that the video platform should be delivering more money to the music industry given the size of its popularity and audience.
Several of the more vocal supporters have released statements about the vote.
"This is a great day for Europe's creators," IMPALA Executive Chair Helen Smith said. "The Parliament has sent a clear message that copyright needs to be modernised to clarify obligations of platforms with regard to the creative works they distribute."
"Finally, the foundation for a modern copyright which complies with the digital age has been laid. This step has been long overdue," said GEMA CEO Dr. Harald Heker.
"We are grateful to the members of the European Parliament who stood up for the creative community, since this now opens the way for a Copyright Directive that can close the Value Gap and boost investment into new British music and other new content," said Geoff Taylor, CEO of BPI and the BRIT Awards.
"IFPI joins others in the creative community in thanking the European Parliament for its work on this proposal in the most difficult of circumstances and congratulates Rapporteur Axel Voss MEP on an outstanding performance," IFPI CEO Frances Moore said. "We now look forward to working with the three institutions in the forthcoming trilogue to ensure the Value Gap is effectively closed."
The next step is for leaders of the EU's member states to sign off on the rule changes. After that, individual countries will draft local laws to put the rule into action.