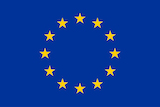 The European Parliament has voted against a sweeping and contentious copyright reform that would have meant major changes to the operation of online platforms such as YouTube. The Copyright Directive was voted down by 318 to 278, with 31 members abstaining.
The music industry put its full weight behind Article 13 of the Copyright Directive, which would have required strict filters and blocking of user-uploaded content. The proposed changes would have created structures to protect rightsholders such as musicians and songwriters whose work is often shared on online platforms, but critics said that Article 13 could have restricted legitimate cases of free speech and created potential privacy invasions by monitoring user activity.
Although this take on the Copyright Directive and its updates to the EU's rules failed, Parliament will take up the topic again in the fall. "Parliament's position will now be up for debate, amendment, and a vote during the next plenary session, in September," the organization said.