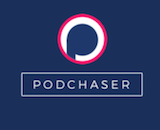 For direct response podcast advertisers, "reach doesn't necessarily equal conversions." That's the rationale for a new Podchaser feature called Performance+, voiced by CEO Bradley Davis. The new addition to Podchaser's tech offerings promises to deliver the strongest results against a client's advertising objectives.
Podchaser, an Acast subsidiary self-described as "the podcast industry's intelligence engine," is a podcast discovery resource on the front end, and an advertising technology provider to networks on the back end.
The new Performance+ capability is designed for host-read campaigns. The new feature goes beyond identifying suitable shows to sponsor by content vertical, and gets more directly to recommending podcasts based on campaign results.
"Performance+ leverages proprietary modeling to profile podcasts based on metrics like release schedules, streaming versus downloading activity, and back catalog listening," Davis explained. "This identifies shows optimized for reaching unique listeners, which we know is a core requirement for direct response clients."
The technology depends on dynamic ad insertion (DAI), which delivers what Acast characterizes as "data-backed confidence." The intent is to achieve that confidence in campaign performance based on data analysis, rather than relying more simplistically on traditional buying models.
Acast also proposes this advantage: " Performance+ also allows podcast marketplaces to better monetize their full networks of podcasts by matching more of the right shows with the right advertiser verticals."
Performance+ is currently in an incubation and testing phase, running in parent company Acast. Notwithstanding that status, Acast informs us that Performance+ plus is available to any podcast marketplace around the world.
Performance+ is the latest in a series of AI-assisted tools to help advertisers target their campaigns effectively. See also our coverage of Collections+ (HERE) and AI Predictive Demographics (HERE).
---