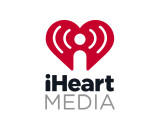 In a comprehensive new agreement, two of the world's largest media companies will distribute and represent each other's podcast portfolios.
Two major deal points underpin the architecture of this international agreement:
In the UK, iHeartPodcasts

will 

be available on Global Player and via DAX, Global's market digital advertising exchange, adding millions of downloads to Global Player and the DAX network

. 

In the US, Global's podcasts will be available on the iHeartRadio app and will be monetized by iHeartMedia's audio sales force.
iHeartPodcasts produces over 800 shows. (That is according to the press announcement; we see 903 shows on Podtrac's October Top Podcast Publishers ranking.)
We don't have a count of Global's podcasts, but the company's owned and operated originals include chart-topping titles such as daily news podcast 'The News Agents' and 'The News Agents USA', the award-winning 'My Therapist Ghosted Me' with Vogue Williams and Joanne McNally, 'Filthy Ritual' from the true crime hit duo Hannah Maguire and Suruthi Bala, and a brand-new daily podcast with leading broadcaster Shaun Keaveny, 'Shaun Keaveny's Daily Grind'.
iHeartMedia's reach includes 90% of Americans monthly. Its 903 podcasts (Podtrac, October) serve more than twice as many streams as the nearest competitor, and represent nearly four times as many shows as its nearest competitor (Podtrac, October).
The Global Player platform is one of the largest in the UK. Global's entire portfolio of radio stations and digital audio reaches 95% of the UK population.
Global-owned DAX is the largest digital advertising platform in the UK and one of the largest in the world. It has a reach of 130 million listeners, and inserts targeted advertising into their radio, music and podcasts across the UK, Europe, the USA and Canada.
---