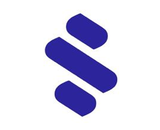 AI-powered audio intelligence platform Sounder is partnering with podcast intelligence company Magellan AI to provide advertisers with a holistic solution for comprehensive post-campaign measurement and verification.
Technical details are not included from the announcement, but the roles are described like this:
Magellan will focus on delivering in-depth insights into campaign performance, audience engagement, and conversion metrics.
Sounder will specialize in ensuring that advertisements appear in brand-appropriate environments.
The partnership between Magellan AI and Sounder promises advertisers a comprehensive solution under one roof, combining the power of attribution analytics with a suite of brand safety and suitability services.
"Magellan AI is thrilled to partner with Sounder, and this collaboration underscores our commitment to providing advertisers with a complete, post-campaign verification solution," said Cameron Hendrix, CEO and Co-Founder at Magellan AI. "Now, our clients can access brand safety and suitability reporting alongside our industry-leading ad impression and reach verification."
And from Kal Amin, Sounder CEO and Co-Founder: "The importance of brand safety and suitability cannot be overstated in today's advertising landscape. Our partnership with Magellan AI, an industry titan, empowers us to expand our reach and provide brands with the security they need to navigate the digital advertising realm."
---