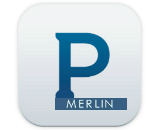 Pandora announced that the Register of Copyrights has released its decisions on some questions related to the Copyright Royalty Board's current hearings to set webcasting royalty rates for the next five years. The CRB judges asked for an opinion on the admissibility of specific direct-license benchmark agreements as evidence in their current proceedings. Today, the Copyright Office deemed that Pandora's rate deal with indie label collective Merlin Network is admissible as a valid benchmark for the Copyright Royalty Board's rate-setting proceedings.
Details about the Merlin deal came to light with Pandora submitted it as evidence for its case that it should see decreased music licensing rates in the 2016-2020 period the CRB is currently debating. The direct-licensing deal with Merlin involves steering, in which its effective rate drops as the online radio streams increase airplay of recordings from Merlin's library. Pandora's argument is that the required steering in its arrangement shows free-market negotiating at work.
If the Merlin deal is used as a benchmark in the CRB decision, then it could lead to Pandora seeing the type of results its legal team has been arguing for during the hearings. In particular, Pandora's argument for admissibility of the Merlin deal contrasts with SoundExchange's argument for higher royalty rates. to some extent, the CRB rate trial is polarized by Pandora (the largest online radio outlet) and SoundExchange (which collects label royalties). Pandora is the largest single payer of those royalties.
This potential development in Pandora's caused the company's stock price to jump in response to the news: