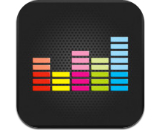 Deezer announced that it plans to hold an IPO later this year. The streaming service is currently projected to obtain a market valuation of about 1 billion euros ($1 billion). Going public could help the French platform to compete with other rival services in the increasingly crowded streaming space.
"Deezer is at the forefront of a music revolution in the very early stages of music streaming. We are a service aimed at music lovers and our mission is to challenge the status quo, bringing music to everyone, everywhere," CEO Hans-Holger Albrecht said in the filing statement.
The company has been actively pursuing partnerships with telecoms and mobile carriers across the globe. Its initial entry into the U.S. was through deals with Sonos and Bose speaker systems, targeting more niche music aficionado customers. Deezer has 6.3 million paid subscribers, but about half of them have the package as part of a bundle and are not active users. Despite the smaller audience than other international streaming platforms, Deezer still saw 53% revenue growth to $159 million last year.