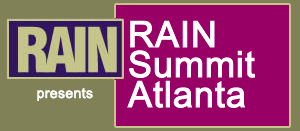 The migration of audio's audience to mobile will be a key focus of RAIN Summit Atlanta, September 29 at the Atlanta Marriott Marquis.
Mobile listening is more than a trend, and more than the future. Mobile is reality, now. Some measurements indicateover 75% of streamers listen on their smartphones. In Atlanta, the "Re-Positioning Online Audio for Mobile" panel, sponsored by XAPPmedia, will bring together five experts in a moderated discussion of the mobile imperative — best practices, advertiser interest, new technologies.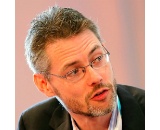 James Cridland, UK-based radio futurologist and Managing Director of media.info, will lead a RAIN Summit discussion among a panel of mobile experts:
Bryan Moffett, General Manager, National Public Media
Cheryl Lucanegro, VP of Sales, SoundHound
Ryan Burgoyne, CEO, Commotion
Lisa Namerow, SVP, Business Development & Publisher Relations, XAPPmedia
Gadi Mazor, Founder/CEO, Nobex Technologies
RAIN Summit Atlanta is the preeminent knowledge and networking event of the online audio industry. A partner event of the NAB/RAB Radio Show, the Summit is a single-stage event taking place the day before the Radio Show starts. Key industry topics — mobile delivery, programmatic advertising, podcasting, alternate radio revenues — are examined by expert panels, mixed with special research and keynote presentations.
CLICK HERE to see the complete agenda and confirmed speakers, and to register for this vital and affordable event.