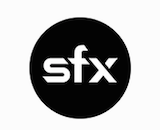 SFX appeared to be pulling itself out of a financial hole last week with the announcement of $90 million in new funding. But the hits are still coming for the company. Its investors have reportedly hired a Los Angeles law firm to investigate SFX after allegations of fraud.
Firm Glancy Prongay & Murray said that the company potentially violated federal securities laws related to the attempts by CEO Robert F. Sillerman to buy outstanding stock and take the company private. That buyout attempt may have involved the company making "materially false and misleading statements." GPM also said Sillerman may not have disclosed that he did not have financing in place when he made the proposal.
SFX is best known for putting on EDM-focused live music events. It also runs the Beatport online music portal, which includes a streaming service and download store. While the announcement of new financing meant good news for SFX's stock, its price has been on the decline since.