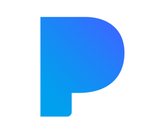 Pandora is now testing tools to brings interactive voice advertisements to mobile. The audio company is trialing this technology with several major brands: Doritos, Ashley HomeStores, Unilever, Wendy's, Turner Broadcasting, Comcast, and Nestle. Pandora shared a few examples of these interactive ads in a new blog post.
So far with voice ad tests, Pandora has identified a few key takeaways. Within Pandora listeners, 71% said they are more likely to remember advertisements that are engaging and funny, meaning marketers need to develop content that will catch and keep the audience's attention. Tests also found that audio ads perform best when they only need simple interactions. Verbal engagement was also higher when listeners were explicitly told in the spots that they are a new type of advertisement, indicating that audience education is important as this format grows.
These tests build on the Pandora Voice Mode, which the company introduced earlier this year.