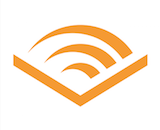 Audible is launching a new audio entertainment app in India. Audible Suno houses hundreds of hours of audio content, including more than 60 original and exclusive episodes of shows. The service is free to listen and ad-free. It will have a standalone Android app and will be a separate section in the Audible iOS app.
The app is targeting the local audience with the help of celebrity talents. The performers working with Audible Suno include Amitabh Bachchan, Katrina Kaif, Karan Johar, Anil Kapoor, Farhan Akhtar, Mouni Roy, Anurag Kashyap, Neelesh Misra, Tabu, Nawazuddin Siddiqui, Diljit Dosanjh, Vir Das and Vicky Kaushal.
"I've always been passionate about the transformative power of the spoken word, and I'm delighted to be able to offer this breadth of famous voices and culturally resonant genres with unlimited access, ad-free and free of charge," Audible Founder and CEO Don Katz said.
According to TechCrunch, Amazon has spent more than $5.5 billion into India to date. Audible launched the pay-to-use version of its service in India last year. Amazon has been rolling out audio features that are unique to the country or otherwise tailored to the local audience. Most recently, it introduced a portable version of its Echo smart speaker.