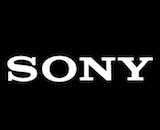 Sony Music Entertainment announced yet another partnership in the podcast space. The major label has invested in Neon Hum, a production house founded by Jonathan Hirsch. The amount of Sony's investment was not disclosed.
Neon Hum has worked on podcasts such as MSNBC's Bag Man, Wondery's Room 20, and Crooked Media's This Land. With Sony's involvement, the company will expand its lineup and develop a range of new original shows. It is expected to introduce a slate of shows in multiple genres next year.
Hirsch will remain at the helm of Neon Hum, and his business will be responsible for all creative aspects of the partnership. Sony Music will contribute content creation, marketing, and monetization expertise.