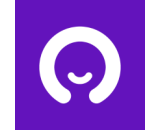 Omny Studio announced that it has updated its embeddable player with support for multiple languages. The company's podcast player will now automatically translate text to match the default language of a user's web browser. Omny used a translation team to make sure its player reflected the nuances of a local speaker.
The new supported languages are
Brazilian Portuguese
Canadian French
French
Hebrew
Japanese
Malay
Portuguese
Spanish
Omny said it plans to add support for additional languages in the future. It named Arabic as one of the target languages, and asked listeners to contact their support team if they have specific language requests.