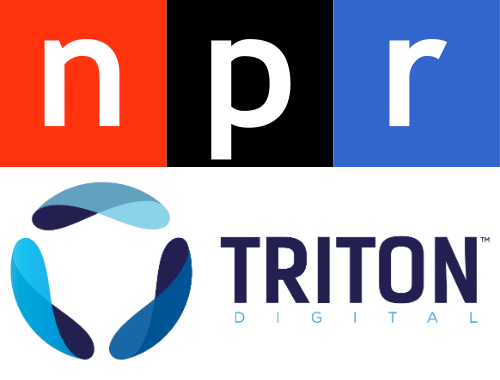 ---
National Public Radio Digital Services (NPR DS) will move its streaming technology to Triton Digital this fall, transitioning its member stations from Limelight Networks, the current streaming technology provider. An email notifying stations of the change was sent last Thursday.
Part of the email referenced "high levels of frustration with the reliability of the service as well as its ability to help stations monetize their streams," according to Current.org. "After exploring a range of options, we opted to transition to a new provider that could support and optimize this important digital channel for stations without disruption."
Steadier service and better monetization (using TAP, the product acronym for Triton Advertising Platform) are key points for Thomas Hjelm, NPR's Chief Digital Officer who migrated from the same role at WNYC in April. "We believe this step will provide Member stations with improved audio service and functionality, as well as greater opportunities for monetization." (Government regulation of public radio sponsorship messages applies only to terrestrial broadcast, not digital extensions.)
NPR Digital Services already does business with Triton, having signed on to Triton's Tap Podcast platform in February for selling its on-demand audio inventory.
"We are pleased to expand our relationship with Triton and look forward to providing stations with an upgrade to streaming services that will further enable them to take advantage of the tremendous growth of online audio," said Stephanie Miller, Managing Director of NPR Digital Services.
An uptick in streaming audience synchronizes nicely with NPR  DS's decision to invest in an improved technology backbone. One year ago, growth of network cume on the streaming side had leveled off. But a June report from NPR Digital Services announced: "2016 looks very different." Listening hours were up 14% year-over-year for the first quarter, and cume was up 8%. The report noted that talk and music programming both benefited from the growth across 240 measured stations.