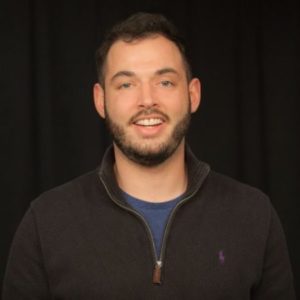 This guest column is by Jeff Umbro, CEO of The Podglomerate, and was first published in his weekly newsletter for LinkedIn called Podcast Perspective. The Podglomerate produces, distributes, and monetizes podcasts. You can learn more and connect at www.thepodglomerate.com.
---
Podcasting News & Views
My friends!  Happy 2021. I'm playing a bit of catch up because there has been A LOT of news since I signed off last.
Breaker, Twitter, and Maple Media
In what seems like kind of an ongoing and fast moving announcement, the team behind Y-Combinator-backed social podcasting app Breaker will be joining Twitter, presumably to work on some of the companies audio projects. Initially it was announced that the app would close down effective January 15th, but in a surprise update last week, the team announced that Breaker would actually be acquired by Maple Media. Honestly this is great news for all involved – it's one of those rare win-win situations, but I do want to dive into Maple Media for a second as I find their business model kind of fascinating.
You may know Maple Media as the company that acquired Player.fm earlier in 2020. Their business model seems to be that of acquiring "individual apps and app portfolios that have been on the store for 6 months or more, have a stable userbase and revenues. [They] acquire both app and games businesses. While every acquisition is different, [they] typically acquire the software and IP assets and take over operations from the founders and existing team." The site even has terms on how they go about acquiring these companies – I respect the hell out of the transparency here, and I wonder if the Player.fm and Breaker combo may open some doors for nice ad packages. And that's not all…
Pocket Casts for Sale
It was announced yesterday in Current that the consortium of Public Media companies that own podcasting app Pocket Casts (NPR, New York Public Radio, Chicago Public Media, BBC Studios America) are in agreement to sell the app. There are details in the linked article about ownership stakes and financials (apparently it was not a success).
Anyway, I mention all of this because it seems like it would be a really nice jewel in the cap of Maple Media. Though there are a number of independent podcast apps that are out there as alternatives to an Apple Podcasts or a Spotify, none of them really have more than a small percentage of the market share. That doesn't mean you can't have a good business model anyway, but it does make things more difficult. I'll be keeping an eye on this one.
Enjoying Podcast Perspectives? Subscribe to The Podglomerate Newsletter, my weekly email newsletter. Click here to subscribe or connect with me on Twitter.
Amazon Buys Wondery
It's likely you already know this, but on the eve of 2021, Amazon announced an acquisition deal for Wondery, one of the last large independent podcast publishers. Wondery is best known for their its crime hits like Dirty John, but through original productions and partnerships the company in one way or another represents nearly 160 shows (and that's just what's on their website). The deal price wasn't officially disclosed, but the number $300M is floating around.
Amazon has had a lot of fits and starts in the podcast industry, both with Audible and more recently Amazon Music. I have no real insight into their plans, but I can say that this time feels a bit different. Amazon Music has launched podcasts to its 300M users and struck up a number of exclusive podcast deals with folks like Will Smith, Becky G, and DJ Khaled. They've changed their pricing model so they now offer a few different podcast-centric subscription plans. They've pushed harder for more of their Audible Originals (which never really went away, just had management issues), and have really invested in their hires. Plop Wondery on top of all of this and you have an experienced and profitable team ($40M in revenue this year) that can help lead the charge.
But why does Amazon want to push into yet another industry?
Podcasting is big and growing quickly, allows for a way Amazon can compete with Spotify (and iHeart and SiriusXM and maybe Apple), and to the extent that they need it (they probably don't), allows for a pipeline of content that can be used for their book publishing and Amazon video pipeline of original IP. It's also not crazy to think of this as a longer term play for Amazon to hold one of the microphones of our society (Amazon owner Jeff Bezos also owns the Washington Post). This doesn't even get into the fact that Amazon is the (by far) dominant player in the world of Smart Speakers.
It was also announced that after Amazon's acquisition of Wondery closes, Wondery CEO Hernan Lopez will step down as CEO, and Wondery COO Jen Sargent will take over day-to-day operations. Lopez has been charged with money laundering and wire fraud over alleged bribes involving broadcasting rights to the World Cup and the case is still ongoing.
Podcast Privacy
I think privacy in the podcast space will be the defining issue of 2021 (and if that's your thing you should 100% read this). I fully intend on doing a much longer deep dive into this topic down the line, but for now you should all read this piece from Darknet Diaries Jack Rhysider. He does a really excellent job of laying out some of the issues at play and what it might mean for the broader ecosystem.
Another Podcast Newsletter
Magnificent Noise cofounder Eric Nuzum recently launched a podcast newsletter. You should subscribe.
New York Times, Caliphate, and Andy Mills
Not to cop out on anything here, but this story deserves more attention than I'm able to give it at the time of writing, so I'm going to link out to the (always) excellent work of Nick Quah because I think it's worth being aware of what's happening at the Grey Lady. Read more here.
Pandora is Expensive
SiriusXM, the owner of Pandora (and Stitcher and AdSwizz), said that it expects to write down its music streaming service by about $1 billion, a 28.6% decline from the $3.5 billion price paid about two years ago. They cited royalty cost structure as the reason.
This matters for a few different reasons, but not least because it's presumably a similar business model to that of Spotify (and maybe Amazon Music). The thinking has long been that podcasts will increase time on platform, thus increasing ad revenue, and provide a cheaper alternative to music streaming a la royalties, but it seems that Pandora and SiriusXM haven't been able to crack that code yet.
Just for Fun
And maybe for some data folks out there, here is Midroll's year end report, which includes some interesting numbers and stats.
Descript Raises $30M
If you're unfamiliar, Descript is a truly incredible transcription platform founded by former Groupon CEO and founder Andrew Mason, and they just raised a $30M Series B round. The software allows for all kinds of revolutionary software for transcription, including audio word processing, waveform editing, and natural language processing. It's also one of those startup stories with a really cool origin story – it was a software designed to give tours of San Francisco.
A new podcast musical from Atypical Artists (Bright Sessions, etc). This show is basically a fictional true crime musical about life in the outdoors (kind of). More eloquently, the show is described in the following way: "After a tragedy in the Whitetail National Forest, 18-year-old Peregrine Wells seeks out survivalist skills from an enigmatic old recluse. In this fictional documentary musical with an original folk-pop score, listeners will follow producer Brett Ryback as he explores themes of grief, adolescence, and our precarious relationship to the wilderness – all set against a sleepy northern Minnesota town reeling from a loss of innocence it will never get back." This was exactly what I needed after the craziness of the last few weeks (months? years?) and I highly recommend. It was light enough that you don't have to really think about what you're listening to, but also gripping enough that you're excited to learn about what happens next. I was worried it would be a really simple story, but it turned out to be a really well done plot with even better character development. Listen here. Listen to the whole thing here.
Thanks for reading—see you next week.
.