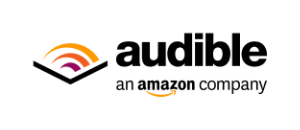 A rattling shakeup is underway at Audible, the audiobook and audio content platform owned by Amazon. According to reporting by NPR, the entire podcast staff has been laid off. The podcast portfolio of that division produces over a dozen original shows which draw an aggregate listening audience in the millions, according to the NPR audio report.
Audible's SVP of Original Content Development Eric Nuzum sent an email to friends yesterday, disclosing his resignation from Audible and sketching his plans for the future. Nuzum shared that email with RAIN News. In it, he evangelized Audible as a great company, expressed gratitude for the recognition and awards his team has won, and described his intention to set up his own company. Nuzum, who went to Audible from a VP/Programming role at NPR, did not give details of the new venture, except to say that it will initially involve consulting with creators. There's more to it than that, he said, but no details yet. Nuzum is also writing a book.
There is still some uncertainty around the future of original podcasting at Audible, especially the fate of ongoing shows. In the Hot Pod newsletter, Nick Quah observes one key question, of whether programs like the highly produced The Butterfly Effect with Jon Ronson will strike out to new homes, or somehow remain in a new podcast strategy at Audible.