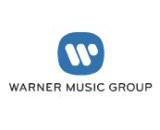 Warner Music Group posted its financial results for the period ending June 30, the major label's fiscal third quarter. Total revenue for the period grew 4.5% on-year to $958 million. Digital revenue increased 16.1% for the period to reach $576 million, or a 60.1% share of the company's total revenue. Net income spiked to $321 million compared with $143 million in the year-ago period.
"While streaming continues to fuel our growth, we are exploring a wide array of creative and commercial opportunities in order to position ourselves for long-term success," CEO Steve Cooper said.
"We are pleased with our revenue growth in the context of a very difficult prior-year comparison," said Eric Levin, the label's executive vice president and CFO. "The health of our business is evidenced by our very strong cash generation."
In addition to the financial updates, Warner also shared details about how it handled its Spotify stock. The company had sold three-quarters of its holdings in the streaming platform for about $400 million earlier this year. In the quarterly earnings conference call, execs from WMG said that it has sold its entire Spotify stake for total proceeds of $504 million. Gains from that sale were credited for the company's jump in quarterly net income.
When Warner first announced the equity sale, Cooper clarified that the move was not a reflection on Spotify's prospects. "We're a music company, and not, by our nature, long-term holders of publicly traded equity," he said. "We're hugely optimistic about the growth of subscription streaming, we know it has only just begun to fulfill its potential for global scale. We fully expect Spotify to continue to play a major role in that growth."