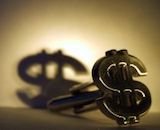 Spotify's direct listing on the New York Stock Exchange marked a new chapter for the streaming music service, and the action has continued to make waves in the industry. The latest developments are that two of the major labels that were early investors in Spotify during its startup days have sold portions of their shares.
Sony Music Entertainment announced that it sold about half of its shares for proceeds of about $750 million. Warner Music Group sold 75% of its shares for proceeds of about $400 million. Both of these labels had previously said that when they sold their shares, their artists and songwriters would receive a portion of the revenue. Independent labels under the umbrellas of the majors had lobbied for such an action as Spotify neared a listing date. Neither company has shared specifics of how it will distribute the benefits of the windfall.
Universal Music Group also said it will share proceeds from a stock sale with artists. The major has not disclosed whether it has sold a portion of its holdings yet or when it plans to do so.