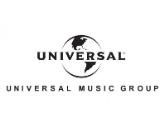 Spotify's plans for a direct public listing aren't just impacting the streaming service. The move also means changes afoot at Universal Music Group, which owns stock in company. Universal has now made a public statement that when it sells its Spotify stock, the label will share the proceeds with its artists. "Consistent with UMG's approach to artist compensation, artists would share in the proceeds of a [Spotify] equity sale," a UMG representative told Music Business Worldwide.
Warner Music Group and Sony Music Entertainment both made similar statements two years ago, committing to putting a portion of the money from the potential sale of Spotify shares into the hands of their performers. MBW posited that Universal may not have been able to make a hypothetical statement about the proceeds until the listing process had reached a more definitive milestone.
The three major labels each own stakes in Spotify. The filing that confirmed Spotify's intention to list on the New York Stock Exchange revealed that Sony has the largest stake of the three at 5.7%. Both Universal and Warner own less than 5% of the company.