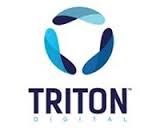 Triton Digital and Beasley Media Group have renewed and expanded their existing partnership for digital audio and podcasts. Under the new agreement, Beasley will use Triton's audio streaming technology to deliver the listening experience across its 63 stations. It will also rely on Triton Webcast Metrics to measure its audience and the Tap Ad Server for monetizing its content.
The deal now also includes Beasley's use of the Omny Studio platform to power the creation, editing, and sharing of podcasts. Triton and Omny partnered up for the United States and Canada in May 2017.
"We are excited to continue our long-standing relationship with Triton Digital for streaming, and now for support of our podcasting platform," Beaslet Executive Vice President Steve Meyers said.
"Beasley Media Group shares our passion for providing an exceptional streaming experience, and we are pleased to support them as they continue to grow their digital audio footprint," said John Rosso, president of market development for Triton.