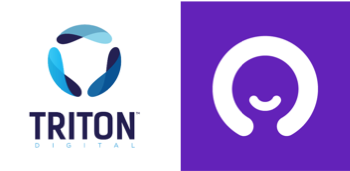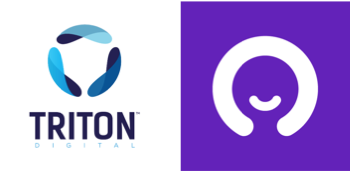 Triton Digital has entered a partnership to become the exclusive reseller of Omny Studio for the U.S. and Canada. This arrangement will offer a plug-and-play audio management solution for creating, monetizing, and analyzing podcast content. Omny uses Triton's TAP Podcast tool for dynamically inserting ads into a podcast.
Australia-based Omny Studio serves radio stations with tools for quickly archiving and socializing show clips, repurposing them as on-demand audio. This alliance leverages Triton Digital's deep relationships in the U.S. radio market. Monetization of on-demand content (clips and/or full podcasts) and listening analytics are part of the soup-to-nuts package Triton can bring to U.S. radio.
"Omny has built an extraordinary solution that will contribute meaningfully to the growth of the global podcast business," Triton CEO Neal Schore said. "We are pleased to partner with them to provide global audio publishers with the most complete solution available today, enabling them to take advantage of the tremendous growth and monetization opportunities that the burgeoning podcast industry has created."
"Triton has a long history of delivering progressive, indispensable technology to the global audio industry," said Omny CEO Sharon Taylor. "They share our drive and vision to make the creation, distribution and monetization of engaging content easier for broadcasters and podcasters alike, and we are proud to be working with them to further drive the industry forward."
Omny Studio is also a podcast hosting company, and made waves last August when it announced an analytical method of determining consumption metrics for podcasts streamed through the Apple Podcasts app.