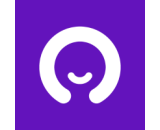 Omny Studio announced the launch of Apple Podcast Consumption Analytics, which was first announced in a webinar with RAIN News in August. This service is now out of beta testing and is available to enterprise customers. Clients using the analytics will be able to track and report consumption data from streamed plays of podcast episodes listened to on the Apple Podcasts app. The data reflects where the audience tuned in, and where they skipped or stopped, within 30 seconds accuracy.
"Reporting quartiles of streamed listens from podcast apps has been around for awhile, but an insight at this granular level of detail is not currently available for Apple's app anywhere else," Omny Studio CEO Sharon Taylor said. "Previously we could only get consumption insights if we controlled the player, so being able to see this for the Apple Podcasts app is a breakthrough. Not only could this help to verify host-read ad plays, it will also help from a content perspective, to lift the curtain on podcast audience's listening habits." She added that these data and measurement capabilities could help boost confidence in podcast advertising over the longer term.
The beta phase included testing by Omny Studio broadcasters such as South Africa's Primedia and Australia's Macquarie. According to results from the testing, roughly 30% of all Apple Podcast plays can be tracked. The .gif below shows the tool in action.