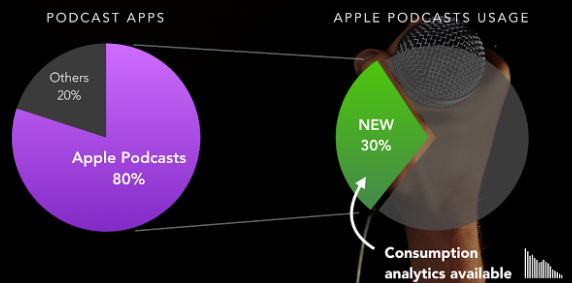 ---
In a webinar co-produced with RAIN News on Tuesday, Australia-based Omny Studio announced that an upgrade to its audience measurement technology now includes listening data captured from Apple's Podcasts app.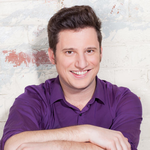 Matt Saraceni, who presented a wide-ranging webinar about podcast listening metrics, said that Omny's technology is possibly the first of its kind. We have not heard another public announcement of any such capability.
The announcement was staggering, and drew many questions at the end of the webinar, because Apple's grip on the podcast distribution market is both massive and opaque. Most podcasts are consumed through iTunes and the Podcasts app, which is an extension of iTunes. Apple might capture detailed information about how people listen to programs, but the company doesn't disclose any of that or feed it back to producers. It's a figurative black box which limits the podcast opportunity across networks to advertisers, and shackles the growth of podcasting as a media business according to many.
"The team has pioneered a new way to capture listening data from the world's most widely used podcast player, so you can get an approximate understanding of verified plays, skip and drop-off points from a previously untrackable sample of Apple Podcast listeners," Omny Studio said in a press release immediately after the webinar.
Technical details were not disclosed by Omny in the webinar. Matt Saraceni said that Omny could derive usage metrics for 30% of Apple podcast listening. He estimated that Apple controls 80% of podcast listening through its Podcasts app.
"Apple commands 80% of podcast listening and we used to have no idea what was happening once the show went to the listeners device," said Matt Saraceni, "so being able to see if a podcast was actually listened to and not just downloaded is going to be an absolute game changer."
The company's Chief Technology Office, Andrew Armstrong, referred to the development process. "We've been researching and developing this system for a while, and have recently been evaluating it with our audience listening through the Apple Podcasts app. We have now reached a stage in our R&D that is producing positive and exciting results. We will be able to offer more insight into podcast listening than ever before."
---