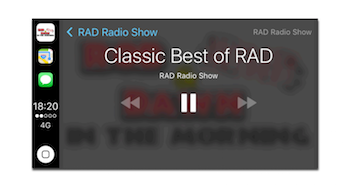 Nobex Partners announced that its apps are now compatible with the Android Auto and Apple CarPlay vehicle entertainment systems. The company specializes in building mobile apps for radio stations. This connected car support means that Nobex partner apps are now optimized for those displays.
Connected cars remain a topic of great interest for the audio industry. According to the latest Infinite Dial research, AM/FM radio remains the dominant audio choice for vehicles, but online radio's rate as the primary source has grown from 14% in 2014 to 26% in 2017.
Nobex has also added support for Chromecast. That will also bring Nobex Partner apps into home entertainment systems.