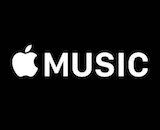 Apple Music is expanding its standard set of discovery playlists. The streaming music platform has added a Friends Mix, which collects 25 songs that a listener's friends on the platform have been listening to in heavy rotation. The playlist is updated with new tracks every Monday.
According to 9to5mac, the feature does not appear to be tied to the recently released iOS 12 beta. However, it does appear to be on a gradual rollout, with not all users given access to the feature yet.
Apple has been expanding the social side of its streaming service with recent operating system updates. With the iOS 11 launch, it experimented with different approaches to how listeners can connect on the platform. This Friends Mix playlist isn't an original new idea; earlier this year, Spotify started testing a Friends Weekly playlist and a section for viewing connections' Discover Weekly playlists.