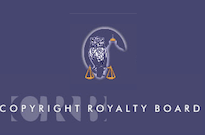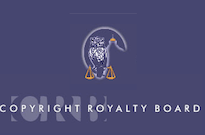 The Copyright Royalty Board has announced the new rates for mechanical royalties to be paid by streaming music services. According to David Oxenford's Broadcast Law Blog, the ruling applies statutory rate increases to on-demand subscription services (e.g. Apple Music), but not to non-interactive ad-supported music services (like most of Pandora listening). As announced on Jan. 27, streaming platforms will pay out royalties to songwriters and composers as a share of their revenue. Here are the rates for the next five years:
2018 – 11.4% of revenue
2019 – 12.3% of revenue
2020 – 13.3% of revenue
2021 – 14.2% of revenue
2022 – 15.1% of revenue
These rates all mark an increase from the current royalty payment, where 10.5% of gross revenue is designated for those charges. By 2022, the mechanical royalty rates will have risen nearly 44%. The CRB has also adopted an accruing late fee system, charging either 1.5% per month or "the highest lawful rate."
Music services will have an option to pay mechanical royalties as a share of their total content cost (TCC) instead of the percentage of revenue. TCC is defined as the total amount expensed by the service for rights to interactive streams of a recording for the year in question.
2018 – 22.0% of total content cost
2019 – 23.1% of total content cost
2020 – 24.1% of total content cost
2021 – 25.2% of total content cost
2022 – 26.2% of total content cost
The ruling is being hailed as a victory for several songwriter and composer trade groups. Some had been lobbying for a per-stream rate rather than a share of revenue to be divided, but the result should still be an increase in mechanical royalty payments.
"We are thrilled the CRB raised rates for songwriters by 43.8% – the biggest rate increase granted in CRB history," said David Israelite, president and CEO of the National Music Publishers Association. "While the court did not grant songwriters a per-stream rate, the increases in overall rates and favorable terms are a huge win for music creators."
Several executives from the Association of Independent Music Publishers also released a statement on the ruling: "This is an incredible victory and a testament to the great work of David Israelite and the NMPA Board and staff, Bart Herbison and the NSAI Board and staff, and their collective legal team. Songwriters, composers, and publishers all owe them a debt of gratitude for their tireless efforts on our behalf, and the AIMP leadership and our 1,000 members nationwide salute and thank them."
"We are very pleased with the outcome and are glad to have the NMPA work in tandem with Audiam and the rest of the world's songwriters music publishers to help bring more parity to the U.S. market," said Audiam CEO Jeff Price, a key figure in this most recent CRB debate. "As demonstrated by our data, as the top gross revenue for music services has increased, the per stream rate paid to publishers has decreased. Today's ruling helps to offset this shift."
The CRB ruling has the potential to impact several other stories that the industry has been tracking in recent months. First, the Music Modernization Act would potentially change how mechanical royalties are collected and calculated, and the provision has had unified support from most walks of the music business, including several top streaming platforms. Read more about the provisions of the Act here.
Second, Spotify has been moving forward with its direct listing. The company quietly filed documents to begin the process, but that news was coupled with a $1.6 billion lawsuit over mechanical licensing from music publisher Wixen. The larger share of revenue being allocated for mechanical royalties could have an impact on the finances for all streaming services, even an industry leader like Spotify.