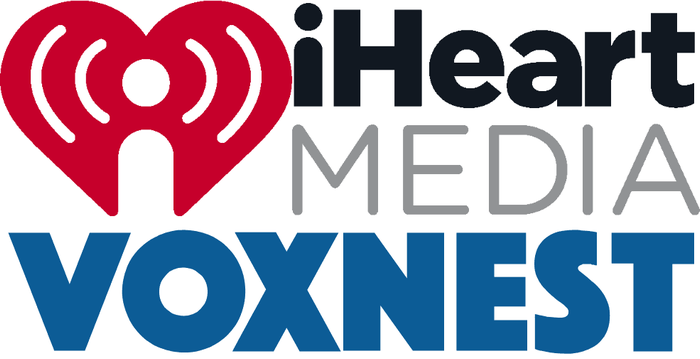 The consolidation trend which has defined and accelerated enterprise podcasting for the past four years has a new story to tell today. iHeartMedia has reached agreement to fully acquire Voxnest, parent company of the Spreaker hosting and technology platform. Terms are not disclosed.
iHeartMedia with its iHeartPodcast Network self-describes as the largest commercial podcast publisher in the world.
Technology is the main impetus for this alignment, from iHeart's perspective. "Voxnest Provides Leadership Role for iHeartMedia as the Consolidated Marketplace of Podcasting," is a subhead for today's announcement.
Voxnest hosts a great deal of content, but is not known for headline hit shows. The company self-describes as "an audio technology company, specializing in podcasting solutions." Voxnest has devoted resources building assets and expertise in audience targeting, automated ad insertion to audience segments, programmatic advertising with adoption of IAB standards, and analytics.
"With this acquisition, iHeartMedia, through Voxnest, will now be able to provide podcast advertisers with additional targetable inventory at scale by allowing the effective and efficient monetization across an entire range of podcast inventory on this one-of-kind programmatic platform," according to today's announcement.
Before Spreaker was acquired (along with Blog Talk Radio) by Voxnest, we noticed a company initiative to develop tech assets. The Spreaker Studio production app was built and released in October, 2015. A year later Spreaker introduced an embeddable player that could display graphics.
iHeart has participated in, and helped define the consolidation trend before. The giant audio company grabbed up Stuff Media in September, 2018. Since them Stuff's founder Conal Byrne has become a prominent public speaker on behalf of iHeart and podcasting generally.
"This is an important addition to the iHeart digital product ecosystem, which includes our SmartAudio suite of data-driven broadcast radio advertising solutions; our position as the No. 1 commercial podcast publisher with massive distribution and promotion across all our broadcast assets; and the iHeartRadio digital platform," said Bob Pittman, Chairman and CEO of iHeartMedia, Inc. "The addition of iHeart's offerings to Voxnest will ensure critical mass for the platform and accelerate its growth.  As we continue to invest in podcasting and lead the industry, we anticipate this acquisition will have an important impact on iHeart's ability to more fully monetize its podcast inventory, and will also benefit the other podcast publishers that are part of the Voxnest network and the advertisers who are using it."
Pittman's reference to placing iHeart's "offerings" onto Voxnest platforms is interesting, and presumably means they will be pulled off their current hosts. Last year we learned that several key iHeart shows were put onto the Megaphone platform, including some Stuff content and the hit show The Ron Burgundy Podcast.
"We're excited about the growth potential from this unique combination," said Francesco Baschieri, CEO of Voxnest and RAIN Summit speaker. "The podcast marketplace has been fragmented, with supply and demand spread across multiple platforms – creating scale challenges for marketers who want to buy podcasts. And despite the massive growth of the podcast industry, with more than 100 million Americans listening to a podcast every month now, podcast creators and networks have not had an effective way to fully monetize their content and brands.  With this combination, for the first time there will be one podcast technology platform that can bring together all of the demand sources with the largest supplier of podcast inventory – creating the only podcast technology platform that consolidates all the podcast markets into one, making buying more efficient for buyers and sellers of podcast advertising, and creating a unique benefit for the 10,000+ podcast publishers that are part of the Voxnest network today."
.