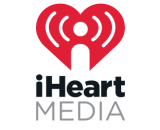 iHeartMedia announced plans to acquire Stuff Media, the publisher behind HowStuffWorks and other premium podcast content. As a result of the deal, iHeart will be able to leverage Stuff Media's original content, programming, and podcast management team to continue growing the joint operations. The arrangement will almost double iHeartMedia's podcast usage metrics, according to the press release.
Shows from Stuff Media will retain their current branding and will stay headquartered in Atlanta. Conal Byrne, president and CEO of Stuff Media, will continue to be the studio's leader, but will also join iHeartMedia as the new head of its podcast division. Chris Peterson, who has been the podcasting leader, has been promoted to executive vice president of podcasting. He will continue to oversee iHeartRadio Originals podcasts and will report to Byrne.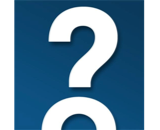 The deal follows on the heels of a preliminary move connecting iHeartMedia with HowStuffWorks. iHeartRadio signed on to launch the second season of Atlanta Monster, one of HowStuffWorks' break-out podcasts made in collaboration with Tenderfoot TV. That deal could be a signal of the type of involvement and wider reach shows will receive from this acquisition.
"Stuff Media is the original trailblazer of the podcasting industry, and we've been impressed by its ability to grow a massive, loyal audience over the past decade, led by a strong, experienced and cohesive management team, who we welcome to iHeartMedia," said Bob Pittman, iHeartMedia's CEO and chairman. "This strategic acquisition will pair Stuff Media's wildly popular content and strong creative capabilities with iHeartMedia's extensive resources and massive scale through our digital platforms, social reach and broadcast radio stations, introducing podcasts to the vast majority of the country and offering even more unique opportunities for advertisers to reach their consumers."
"HowStuffWorks was a proud pioneer of the podcasting medium more than 10 years ago, and we are truly excited to be taking the next step with iHeart to chart the industry's course for the next decade," Byrne said. "Combining our assets with the #1 audio and media company, and #1 commercial podcast publisher, gives us the unassailable position in the podcasting business and a platform like no one else. No company in the world has iHeart's audience size and innovative drive, and coupled with the creative engine of Stuff Media, this is a game changer for podcast storytellers and advertisers alike, and I'm honored to be leading this effort."