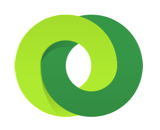 Google has made a move into programmatic audio advertising. The tech giant announced that audio ads are now available to all customers of its DoubleClick Bid Manager. The demand-side platform is rolling out the audio support with inventory from Google Play Music, Spotify, SoundCloud, and TuneIn. Pandora is slated to be added soon. Bringing audio into the DoubleClick ecosystem will allow Google's buyers to make joint plans for both audio and digital campaigns.
Programmatic audio has been on the rise, both in overall interest and in actual use, among advertisers for a few years. The latest survey from FreeWheel Advertisers found that adoption of programmatic buying in audio/TV could leap up by a quarter this year. It found that 81% of agencies had made investments into programmatic video, mobile, and display advertising.
Google's entry into the programmatic audio ad world is a powerful jolt. Other tools and platforms have been around for longer and are well recognized by audio publishers. DoubleClick's reach into the buy-side, and its established footprint in other media categories, make this announcement a powerful endorsement of digital audio, and a potential disruptor.