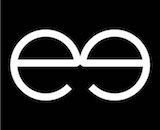 FreeWheel Advertisers, formerly known as STRATA, has released results from its latest quarterly agency survey, which details opinions and outlooks for programmatic advertising. The most recent results point to growing adoption of programmatic technology across media. In 2018, 81% of agencies had invested into programmatic video, mobile, and display advertising.
Audio and television were the areas of fastest growth, with 60% of respondents planning to put money into those areas. The rate was just 35% last year. The results also showed that adoption of programmatic buying in audio/TV is projected to rise by a quarter in 2018.
The automotive industry was a top investor in audio/TV programmatic. In 2017, 50% of agencies in that field were spending for programmatic audio. The rate jumped to 71% in 2018.