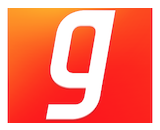 Gaana, the streaming service catering to Indian audiences, has released its annual report on the country's consumption trends. Regional music generated more than 1 billion streams in December 2019 alone, and was responsible for more than 35% of OTT music consumption overall. India's market for OTT audience is projected to be 600 million users in the next three years.
CEO Prashan Agarwal gave this statement about the company's annual report:
2019 was a landmark year for music lovers, artists and the industry in more ways than one. The meteoric rise in regional music consumption across the nation marks one of the biggest cultural shifts in perception of music in the past decade. As established and emerging musical artists across the country realised the growing importance of music streaming apps to reach their fans at scale in their own language, our primarily young music streaming population are embracing their respective cultures and are 'going back to their roots'. It's no longer 'uncool' to groove to music from your own region or culture, it's rather the 'in' thing to have a playlist featuring music in multiple languages. At Gaana, we are humbled to be at the centre of this vibrant blend of cultures, powering these musical connections that celebrates our country's unity and diversity.
India has been a key emerging market for many music services, both local ones like Gaana and international brands. Spotify, YouTube Music, TikTok, and Audible have made launches in India and are already reaching many millions of listeners. Based on Gaana's insights, those international operations will want to understand the many different languages and local preferences that are currently inspiring India's audience.