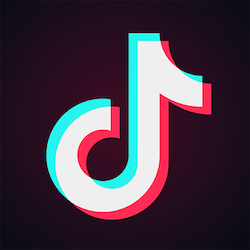 Short form video platform TikTok has been growing its reach in new markets outside its home base of China. After a brief removal from the mobile app platforms for both Google and Apple in April, the service has resumed in India. The Economic Times reported that TikTok now has 200 million users in India, including 120 million who are active every month.
The company is taking a varied approach to growing that Indian audience, with a #MyTikTokStory hashtag campaign on the platform and a Creators Lab event that drew more than 500 people in Mumbai. The strategy is to attract more advertisers to the platform in India based on the strength of that creator community.
"We are very clear that creators are a huge backbone. We believe that we have to invest in this creative community," said Sachin Sharma, head of ad sales for ByteDance India. "They are an essential element to the business. Without them there is no TikTok. We are committed to diversify content. It is not just for brands, but we are hopeful brands will take notice of that."
Streaming music video has been one of the top drivers of music consumption in India. A Nielsen report from 2018 found that 21.6% of online consumers listen to music through that format. YouTube clocked in as India's top streaming service in that analysis, and TikTok's mobile-first and creator-first approach could help it gain ground against that dominant platform.