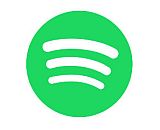 Despite a last-minute legal challenge, Spotify has officially launched in India. The streaming service has brought its premium service to the country with a library of 40 million songs available for a subscription of 119 rupees ($1.67) per month. The free version of its service is also launching in India with a first: these listeners will be able to play songs on demand. Spotify is available to Indian listeners in the Android and iOS app stores.
The Indian version of Spotify will have some features exclusive to the market, such as multi-language music recommendations to reflect local dialects like Hindi, Punjabi, Tamil, and Telugu. Users can choose their preferred languages for popular playlists, radio, recommendations, and search results. There also are curated playlists specifically for Indian listeners and algorithmic programming showing the hottest tracks for different Indian cities.
"As Spotify grows, our goal is to bring millions of artists and billions of fans together from every country and background," Founder and CEO Daniel Ek said. "India has an incredibly rich music culture, and to best serve this market, we're launching a custom-built experience. Not only will Spotify bring Indian artists to the world, we will also bring the world's music to fans across India. We have been working towards this goal for quite some time, and I am thrilled with today's launch."
Spotify is offering a few alternative pricing structures for India. In addition to the regular subscription, listeners can try a single-day pass or prepaid plans for three, six, or twelve months of the premium service. Students can also get a 50% discount on plans.
Warner Music Group tried to block the India launch with a legal injunction earlier this week. The label locked horns with Spotify over the licensing negotations in India, and the dispute does not appear to be resolved. The first-time option for free listeners to pick songs on demand may have been a major sticking point for WMG.