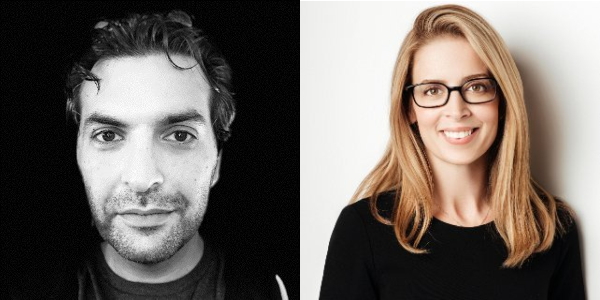 ---
In a startling revision of the podcasting executive lineup, Lex Friedman and Korri Kolesa have departed sales company Midroll Media and start today in new roles at podcast technology company ART19.
"This is a big moment for us," ART19 CEO Sean Carr told RAIN News in a phone conversation.
"The level of talent and quality of content in podcasting keeps rising," said Korri Kolesa. "Traditional approaches to podcast sales will need to evolve for revenue to catch up with the spectacular growth of listening in the space. ART19 is focused on building the innovative tools that advertisers need to better connect with audiences — and to make hosts more money for the same great shows they already love making."
Lex Friedman had been with Midroll for six years, most recently as Chief Business Development Officer. He joins ART19 as Chief Revenue Officer. Korri Kolesa was Chief Revenue Officer of Midroll Media, and takes the job of Chief Operating Officer at ART19.
ART19 is known as a leading podcast hosting platform and technology developer in how shows are distributed and their listening is measured. With this raid of Midroll sales executives, the company signals its intent to grow the scope of its forward strategy — "getting closer to the buyer" is how Sean Carr described it, and he noted that the talent grab is "a first step." In our view that step appears to be moving ART19 toward a podcast advertising platform, the category in which Panoply's Megaphone platform resides.
When asked for a high-altitude view of the industry and ART19's role in it, Carr conveyed a sense of upside and change to come. "It is still early days in podcasting," he observed. "There is great organic growth in podcasting, and interesting data points will surface. There is still a massive amount of convergence from traditional radio. People won't care how audio is delivered."
Though he didn't get into specifics, Sean Carr did tell us that more announcements will come this year, and we anticipate that they will be related to monetization tools for podcast publishers.
Friedman and Kolesa begin their new jobs today. Midroll Media is a division of Stitcher, which is owned by Scripps.