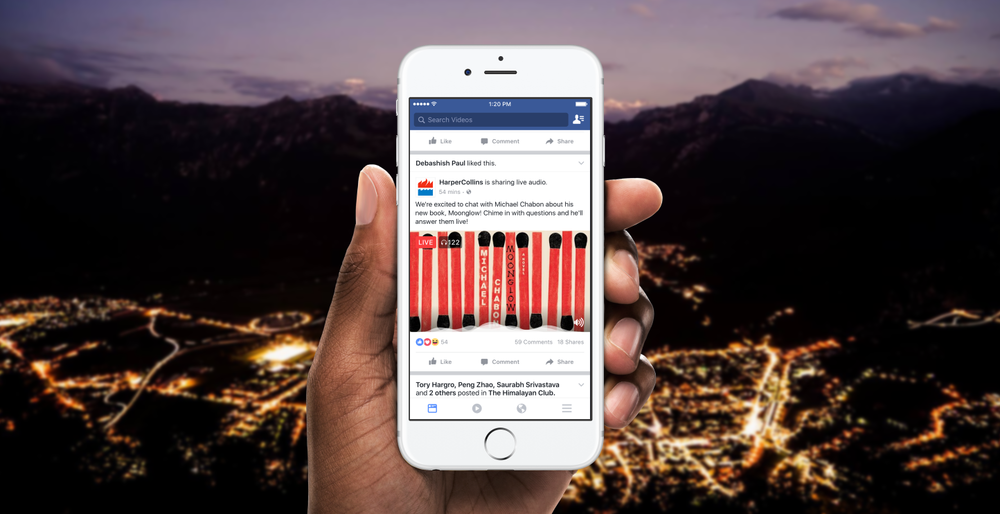 Facebook has finally launched a native format for posting audio-only stories to its social media network. It's a long-awaited move for the audio industry, but there are still some questions and limitations about this service.
The product is called Live Audio, and it is focused on real-time broadcasting. It allows a host to present a live story on the social network using only audio. Early partners in testing this feature include BBC World Service and Harper Collins. It complements the Live Video feature launched earlier this year.
Many of the features are focused on listeners. In the blog post, Facebook highlighted the ability to offer comments during an audio session. It also allows Android device owners listening on their phone to stay tuned into a broadcast even if they leave the Facebook app or lock their phones. Those using iOS can still keep browsing Facebook, but can't leave the app and keep listening.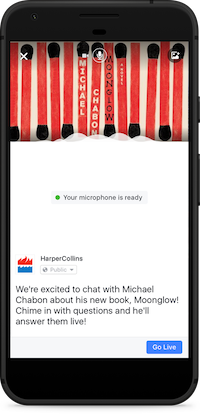 This is an exciting step for many audio-first media outlets. Facebook's algorithms for News Feed display favor posts with local content rather than those with outbound links. Having a native audio format is a start, but there are still some hurdles. This feature only supports live broadcasting, with no option for uploading of pre-existing audio files. So it still doesn't address the challenge of how to share podcasts and other edited or produced audio content effectively. The blog post does not specify if the broadcasts will be saved. However, if Live Audio follows the standard set by Facebook's Live Video feature, there is an option to make broadcasts archived and accessible on demand.
Several media companies have explored ways to circumnavigate the limitations around audio. NPR, Deezer, and Whooshkaa even had the assistance of Facebook. But there's still no formal solution from the social company. At least, not yet.