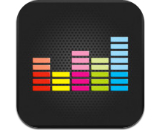 We have commented on Facebook's lack of native audio, and reported on an experiment with NPR.
Now, Facebook is wading a little deeper into native audio via an agreement with Deezer. Users of the Paris-based global music service will be able to share 30-second clips from Deezer's on-demand library of 30-million tracks. As with the NPR test, the Deezer clips will be heard in Facebook's web app and iOS app — not in Android.
If widely used, this distribution feature is good for Deezer, much more effective than non-musical posts that report what someone is listening to — the typical social sharing available on Facebook in the past.
"Sometimes words alone are not enough, so we are excited to be working with Facebook to help people share their musical likes, and dislikes, and bring friends even closer," said Alexander Holland, chief content and product officer at Deezer.
For Facebook, which has inexplicably failed to put audio on an even footing with video on the platform which is home base for millions of Internet citizens, it is a welcome step in the right direction … if a fractional one.