As we continue to prowl through the Audioscape 2022 report from Cumulus Media / Westwood One (see part 1 HERE), we note a few more items of interest.
YouTube used as often as Apple for podcast listening
Drawing from the Share of Ear subscription survey work at Edison Research, Cumulus shares this information that YouTube and Apple are tied for share of all podcast listening (U.S. 13+). That tie is for 2nd place; Spotify leads the pack: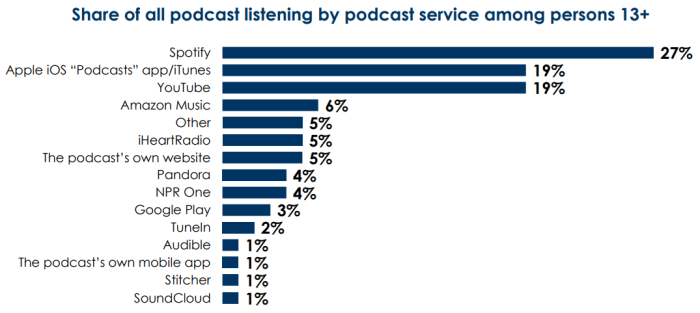 There are trendlines associated with the above chart, indicating that Spotify has taken share from Apple, while YouTube use has remained relatively stable: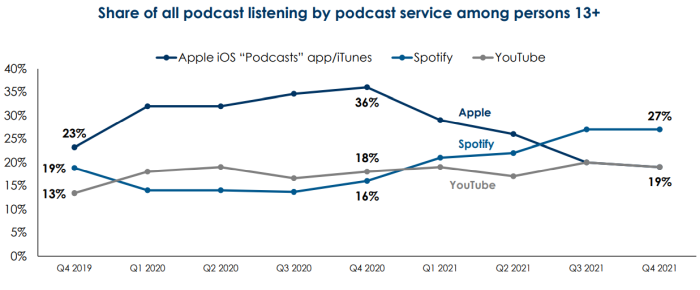 Podcast audience is younger than other media
The median age of podcast listeners is significantly younger than other categories. In the graphic below, we see those ages, and also the trendline: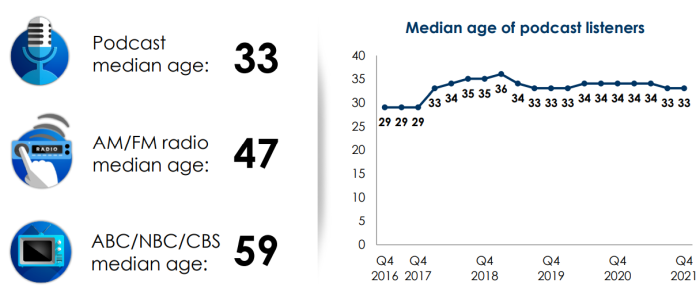 Podcast audience desirability factors
Podcast listeners over-index for characteristics favorable to advertisers, such as employment, occupation type, income, and education level.

.