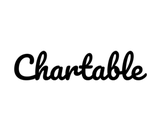 When Spotify acquired Chartable and Podsights last month, it was clearly stated that Chartable would be integrated with Spotify-owned hosting and monetization platform Megaphone. Today we learn of progress in that integration.
Founder Dave Zohrob posted a note on the still-operating Chartable blog, announcing the retirement of the company's SmartAds advertising attribution product.
"With Chartable now a part of Spotify, we will be shifting our focus to building world-class publisher tools as part of the Megaphone platform. For our advertiser customers, that means that we will soon be deprecating our SmartAds product and will no longer be supporting advertiser campaigns on the Chartable platform."
It's not all that abrupt, though: Chartable will continue accepting booking for new SmartAds campaigns through April 21. That will be the last day that new impressions tagged with SmartAds are measurable.
Zohrob suggests that existing attribution clients swing over to former competitor Podsights.
There is this final clarification: "Please note that these updates only impact advertiser products and all Chartable publisher products will remain available."
.