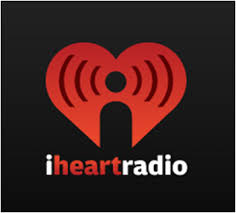 Amidst the connected-car news emanating from the nine automakers exhibiting at CES this week, we can expect news from music app developers that are racing to claim dashboard territory in those new digital dashboards. Out of the gate first is Clear Channel, which announced new distributions of its iHeartRadio platform in the Jaguar Land Rover, and cars in the Volvo and Kia model lines.
iHeartRadio represents an important lynchpin that connects AM/FM broadcasters (not only in the Clear Channel group) with drivers who like radio but have lost it in the complexity of listening options available in new cars. In other words, iHeart puts broadcast radio onto digital dashboard screens right next to Pandora, Slacker, and other Internet apps.
A fair amount of product development is required to integrate iHeart into car models from different OEMs, each of which might have unique technical and interface requirements. Part of today's announcement focuses on the Bosch SoftTec technology platform which enables both car companies and outside app developers to meet successfully on the dashboard. The buzzword for this technology layer is "cross-OEM platform" — which is to say, getting an app like iHeart to work correctly in different cars.
It's not just a matter of turning it on and hitting Play. iHeart offers listening-while-driving features such as station scanning of radio stations that stream through iHeart (about 1,500 of them). Other functions include safe-driving menus, large touch targets, and an auto-darkening screen at night.
In addition to the new Jaguar, Volvo, and Kia agreements, iHeartRadio has an existing presence in Chrysler, Ford, GM, Lexus, Lincoln, Nissan and Toyota vehicles.