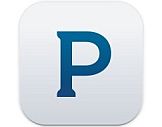 Market-leading Internet radio service Pandora released its monthly audience metrics today, showing substantial growth across the board. Pandora reveals three measurements in the monthly report: Active listeners (a much-scrutinized number sometimes compared to iTunes Radio audience metrics), Listener hours, and Share of total U.S. radio listening (a sometimes controversial private calculation).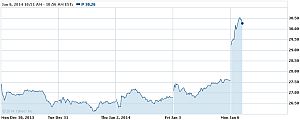 Active listeners in December jumped 5.2% from November to 76.2-million. Holiday-music listening might account for additional actives and time spent with the service. Listening hours grew correspondingly, from 1.49-billion to 1.58-billion, a 6% gain.
Share of U.S. radio listening, which is meant to position Pandora side-by-side with national terrestrial share in a traditional ratings framework that does not include Internet radio, grew nearly 2% in December from the previous month, from 8.44% share to 8.6% share.
As of this post, Pandora stock (NYSE: P) is spiking to the tune of 10% over Friday's close, bringing its market cap close to $6-billion.