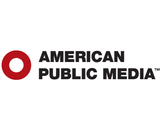 American Public Media (APM) announces this morning a sales and content development agreement with Cadence13, an Audacy company, wherein Cadence13 will exclusively represent ad sales for APM podcasts, and the two organizations will collaboratively develop new shows.
Interestingly, the content development piece of today's announcement is broadly described as "future on-demand programming initiatives, co-productions, and collaborative new revenue opportunities."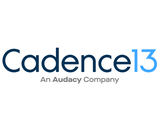 Part of this morning's deal is parent company Audacy, which promises to support the partnership "through marketing and development opportunities across its radio and digital platforms." It's an example (along with NPR and iHeartMedia) of giant radio companies synergizing with, and benefitting from podcasting through acquisition, affiliation, and cross-platform distribution.
Today's press release refers to Cadence13 as "a hit machine of premium shows," which include We Can Do Hard Things with Glennon Doyle, The Goop Podcast, You Must Remember This, Gangster Capitalism, and It Was Said with Jon Meacham.
APM, which produces radio shows and podcasts, promotes its podcast division as "Podcasts for curious listeners." The network's shows are collected into three main groups: Kids & Family, News & Investigative Journalism, and Personality & Lifestyle. Some of them, like The Splendid Table, are on-demand versions of radio programs. Others, like Make Me Smart, are spinoffs of radio brands (Marketplace, in this  case).
"Our organizations share a complementary vision for premium audio storytelling," remarked Lily Kim, General Manager of APM's podcast division, "and we are delighted to form a partnership with an established powerhouse like Cadence13 that will help us expand our collective reach and pursue new ways to connect directly with our fans. A cornerstone of public media is the commitment to serve our listeners by providing meaningful content that enriches, informs and builds community. This partnership will further enhance our ability to deliver on that mission."
Chris Corcoran, Chief Content Officer of Cadence13, stated: "Cadence13's objective is to align with the best. Partnering with APM, one of the most premium networks in the industry, brings together two of the most accomplished podcast companies for unmatched opportunities for scale and development. We are so proud to be joining forces with the entire team at APM, and look forward to taking this to market together."
.