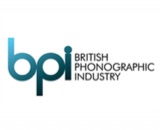 The British Phonographic Industry is no stranger to the siege against YouTube, but it has launched another volley against the video platform. In its Music Market 2016 report, the BPI highlighted the revenue disparities delivered by subscription streaming and album sales, and by ad-supported freemium services.
It noted that revenue from ad-supported platforms increased just 4% despite a 88% growth in listening to secure about a fifth of all music consumption. On the other hand, subscription stream revenue rose 69% in 2015 on the back of an 82% increase in listens. The ad-supported revenue total of £24.4 million was less than the £25.1 million labels earned from vinyl sales last year.
"Dominant tech platforms like YouTube are able to abuse liability protections as royalty havens, dictating terms so they can grab the value from music for themselves, at the expense of artists," BPI CEO Geoff Taylor said. "Music is precious – it's not a commodity to be strip-mined for big data."
The rhetoric against YouTube has turned more incendiary as greater numbers of high-profile members of the music business speak their mind. Most recently on the other side of the pond, Maria Schneider wrote a scathing open letter that accused the video service of criminal racketeering. She also honed in on the safe harbor provisions of the Digital Millennium Copyright Act, a frequent target of ire. The U.S. Copyright Office has agreed to review the legislation, but it does not have the power to enact changes to safe harbor rules.